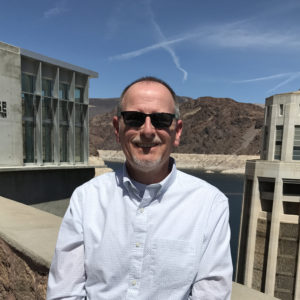 Ex-pat Floridian now living in Colorado, with an almost 20-year stint in DC between the two. I substituted Florida's special kind of crazy, replaced it with DC's, and now Colorado's. Media, tech, political, and pop culture junkie. Love photography and graphic design.
Beginning with my activist work in college pushing for my school's divestment from the apartheid regime of South Africa to my current job as Vice President of Finance and Administration for Western Resource Advocates, I have a long history of working in the public interest.
While my career has primarily been in administration and finance, I have been fortunate to have had a number of other diverse experiences. I've organized public hearings and citizen turn-out to stop offshore drilling off the Florida coast; organized and participated in dozens of lobby days; worked with the media; edited Congressional scorecards and renter's rights handbooks; designed newsletters, websites, and other graphics.
Check out my LinkedIn profile for more on my professional work. You can also follow me on Twitter.